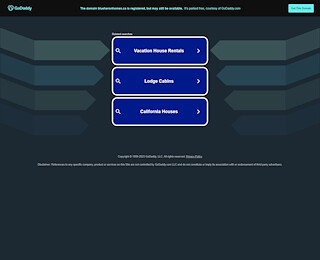 Welcome to Blue Heron Custom Homes, where we specialize in custom home development, additions, and renovations.  Please visit our gallery, learn about us and view some of our client testimonials.  When you're ready, please contact us for your complementary consultation.
If you are ready to have your own home built you want to choose the best home builders in Toronto. There are many factors to consider when choosing a construction company. Ultimately, you want your home constructed with quality materials, within budget and on schedule. The best home builders in Toronto pay attention to details and offer top quality workmanship.
Choosing Home Builders in Toronto
There are many factors to consider when you choose a home builder but some are more important than others. First and foremost, you need to choose home builders in Toronto that you can trust to provide you with the results you expect. You have high expectations and want your estate quality home to be built to your exacting standards. You don't want to accept shoddy workmanship.
Another consideration that is important when picking a home builder is the experience that the builder has with the type of home that you plan to build. You don't want to choose a construction company that primarily constructs decks to build your custom estate home. Look for a company with employees and contractors who are among the best in the business.
Choose a construction company that has the resources and expertise to complete your home on time and within your set budget. You don't want to end up waiting longer than anticipated while the construction company gets behind in their schedule. A skilled project manager will ensure that all of the tasks are identified, assigned and completed on time and to high quality standards.
What to Expect from Blue Heron Homes
At Blue Heron Homes we have the experience and expertise to build your superior quality estate home using high quality materials and workmanship. Your dream home begins with an artist rendering and then progresses to architectural drawings. Our mission is to build your new custom home to the highest standards. We surpass the Ontario Building Code to ensure that your home is safe and secure.
We have a team of highly experienced construction experts including licensed contractors and tradesmen. We take the time and care to make sure that every part of your home is properly built. From the waterproofed foundation to the top quality roofing execution, every inch of your home is superbly detailed.
We believe in getting the job done within the allotted budget and time frame. Our homes are environmentally friendly, functional and economically sound. Your home will provide you and your family with security and beauty for many generations to come. We work with you every step of the way to provide you with your ideal dream estate home that you will be proud to own.
Learn more about Blue Heron Homes online by viewing our online gallery. You will be able to see some of the exquisite custom homes we have built in the past. Our work is superior to most home builders in Toronto. You can also read the testimonials from other clients in many of the most affluent areas around Toronto.
Home Builders Toronto
Blue Heron Custom Homes
4167314856
77 Morse St Toronto, Toronto, ON M4M 2P7
View Larger Map