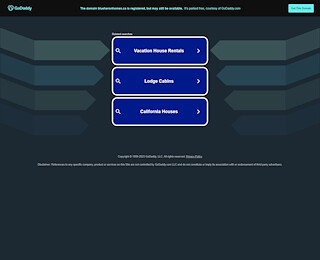 Welcome to Blue Heron Custom Homes, where we specialize in custom home development, additions, and renovations.  Please visit our gallery, learn about us and view some of our client testimonials.  When you're ready, please contact us for your complementary consultation.
Toronto luxury home builders

Have ever looked at those beautiful, luxurious homes on the internet or daily newspapers? Are they amazing? Everyone wants to have a luxury home, car and grow a family at a certain level in life. The society also expects you to move out of your parent's home and start yours more so when you start working. In many cases, people decide to have a standard home as they save to build a luxury house in the future. A luxurious life is what everyone wants to have with the family members and giving the children the best experience ever.

But, the question remains is your plan to purchase a ready-made luxury home better than hiring luxury home builders to create a home of your choice? Some of the aspiring luxury homeowners in Toronto have a challenge in deciding the best option. If you can afford to purchase a ready house, there is no problem but is it the right option? Both options have their benefits. Therefore you might be forced to make a bold decision.

Why is it better to build a luxury home instead of purchasing?

Buying a home can be an option but building one is the best decision. Once you decide to hire a luxury home builder you have the chance to enjoy the following benefits;

1. You get a house at a wholesale price
Purchasing a luxury home means that you pay the retail price which includes profits which goes to the owner. Therefore, building a luxury home is far away cheaper than buying. You can use the extra money to purchase high-quality appliances and finishes and still save some cash. Buying a home involves many hands from the real owner, then the seller and may be advertising costs which are added to the selling price. You will be shocked to know that you can save up to 30% when you decide to build a house rather than buying.

2. Build your home with the latest materials and techniques
Buying an existing house which has been there for a while can have various disappointments. For instance, it's very rare to find a home with the latest finishes or appliances and amenities. In many cases, you will have to remodel the luxurious apartment which is also another cost on top of the buying price. Hiring a home builder in Toronto will give you a chance to choose the latest technology and materials you need in building your home.

3. Customizing your lifestyle
Building a house gives you the opportunity to select the design, size, and finishes together with deciding on the amenities you need to make your life comfortable. You can request the builder to include an area for entertaining your guests or family members. If you would like to work at home, you can also have asked the builder to design a spacious office in the house and where you want it to be located. The luxury home builders engage you at every step to ensure you customize your home to meet all your needs.

If you are looking for the best luxury home builder in Toronto to undertake your project, then don't worry, give us a call today and our team will offer a solution to all your questions
Toronto Luxury Home Builders
Blue Heron Custom Homes
4167314856
77 Morse St Toronto, Toronto, ON M4M 2P7
View Larger Map